Call Center
VoIP Phone & CRM Technology Solutions
Create the perfect call center ecosystem for the modern era.
Experience a Smarter Way of Growing Your Business
All-in-one, CRM, Agency Management System, and phone dialing solutions for business owners.
Increase efficiency with call automation and better manage heavy outbound call campaigns by placing more than one call at a time.
Always Connect Calls to Active Representatives
Calls are dialed when open outbound lines are active and ready. 
For best quality control and training easily coach, offer assistance, and manage each and every team call. 
Cut out wait time
between conversations
Dialing begins automatically after the previous call ends.
Bypass busy signals, voicemail, disconnections, and unanswered calls.
Full Call Center Overview
Know who is actively on the phone, the duration of the current call, and if it is an inbound or outbound call with the admin user panel. 
What is Predictive Dialer?
Predictive dialing is an automated telephone dialing system that places multiple calls simultaneously. Once a call is connected it is automatically transferred to a live representative.  Increase agent and employee efficiency by placing multiple calls at a time with no downtime.
RIPPLE

: VoIP Telephone Technology
Connect any telephone line and location with ease while consolidating phone costs. RIPPLE offers a simple, accessible, and cost-effective communication solution for any size of business.
OneLink

: CRM & Business Management Solution
OneLink is a cloud-based software that brings unique CRM & Business Management System capabilities together in one easy-to-use dashboard. This creates consistency, efficiency, and increases productivity.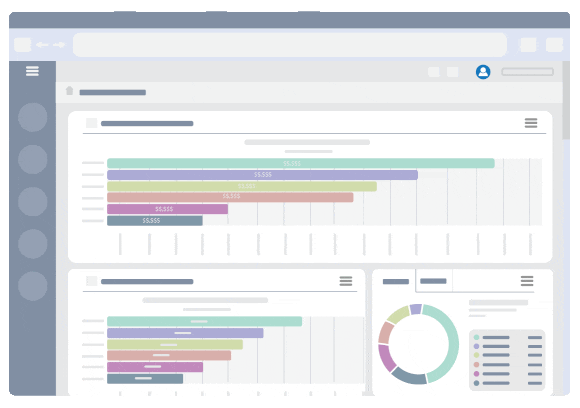 Powerful Reporting for
Data-Driven Decisions
CRM functionality enhances search and reporting capabilities, including call volume, call types, lead history reports, and more. Easily manage, track, and analyze individual and team key call metrics, dispositions, and more, for maximum efficiency. . 
Advanced System Dashboard
Customizable dashboard to maximize efficiency, showcasing real-time calendar commitments, 
upcoming tasks, at a glance reporting, news updates, goals, call activity, messaging, and more. 
Greatly enhance the functionality and usability of commonly used software. Easily connect – email, calendar, lead vendors, websites, phone technology, and more, with simple system API integration.
Gone are the days of onsite systems and data. Send communications, pull reports, manage employees, make calls, track progress, and pay commissions from anywhere at any time.
Predictable Costs and Savings
Have one predictable system cost – all backed by award-winning customer support.
Fill Out the Form
to Start Your

Free

30-Day Trial.
We have coached and supported thousands of unique business partners and models, achieve a higher level of success with Intruity Corporation.