Order Gandstream products right from Intruity!
The GRP2612 is a powerful 4-line carrier-grade IP phone designed with zero-touch provisioning for mass deployment and easy management. Built for the needs of desktop workers and designed for easy deployment by enterprises, service providers and other high-volume markets, the GRP2612 offers an easy-to-use and easy-to deploy voice endpoint.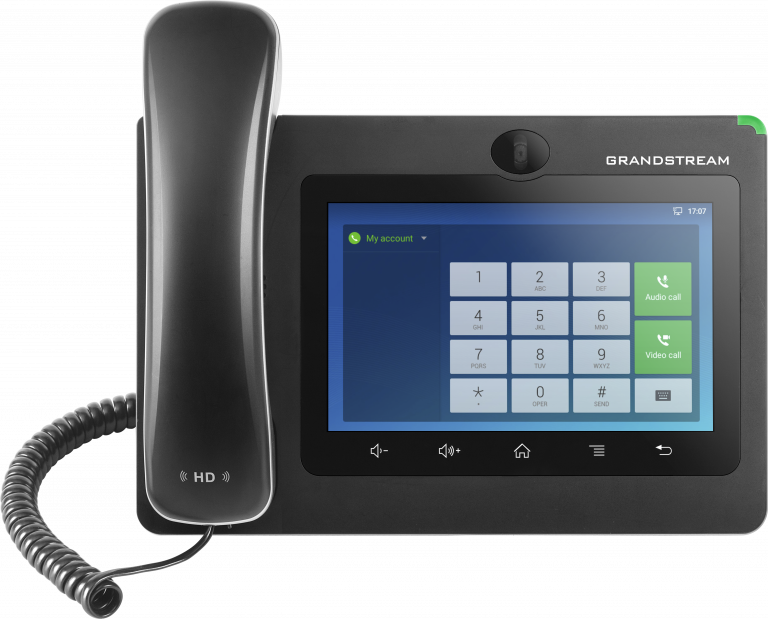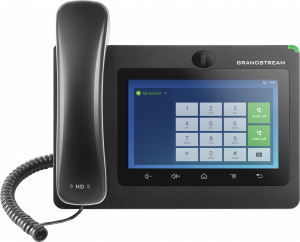 The GXV3370 IP Video Phone for Android™ offers a powerful desktop video phone featuring Android 7.0, a 7" touch screen, real-time HD video telephony, built-in Wi-Fi & Bluetooth, and more.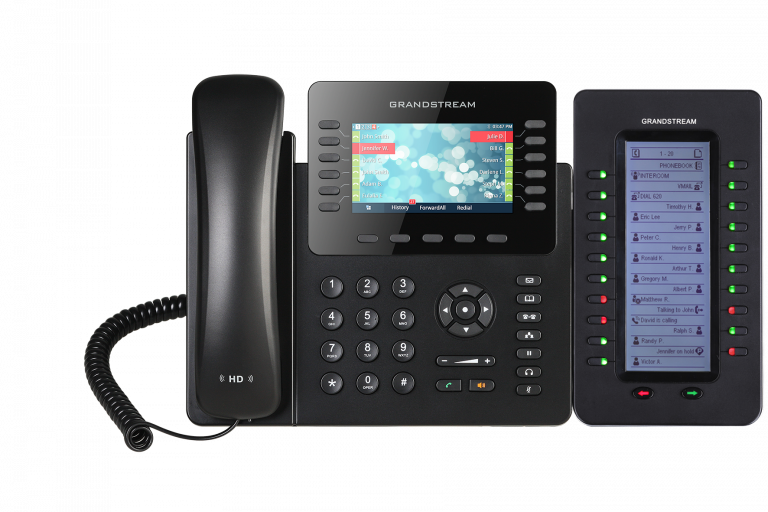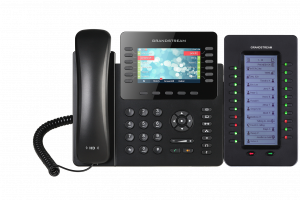 Our most powerful High-End IP Phone, designed for the high-call volume user who requires a suite of call control and efficiency focused features. Bring heavy communications under control by utilizing the GXP2170's high-line access, BLF/speed-dial support and other control focused features.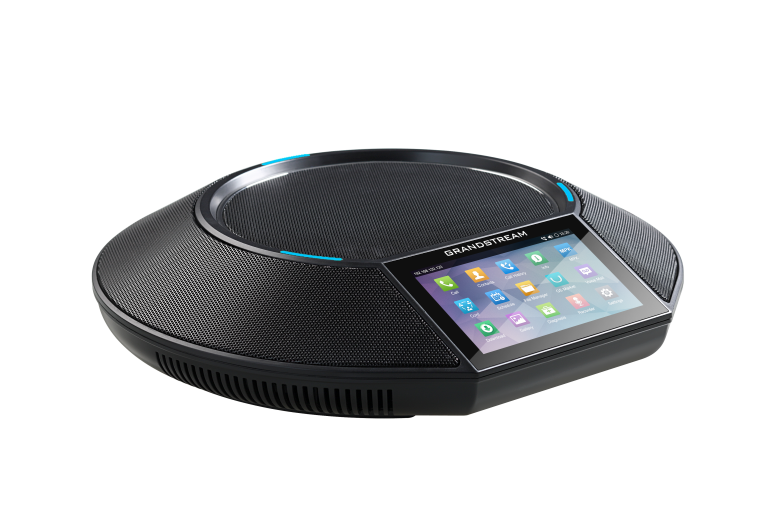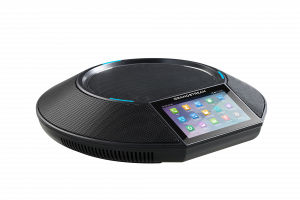 An ideal conference solution that delivers a modern design paired with HD audio and a suite of productivity-focused features. The Android-based GAC2500 offers access to features and functionality not traditionally found in conference phones.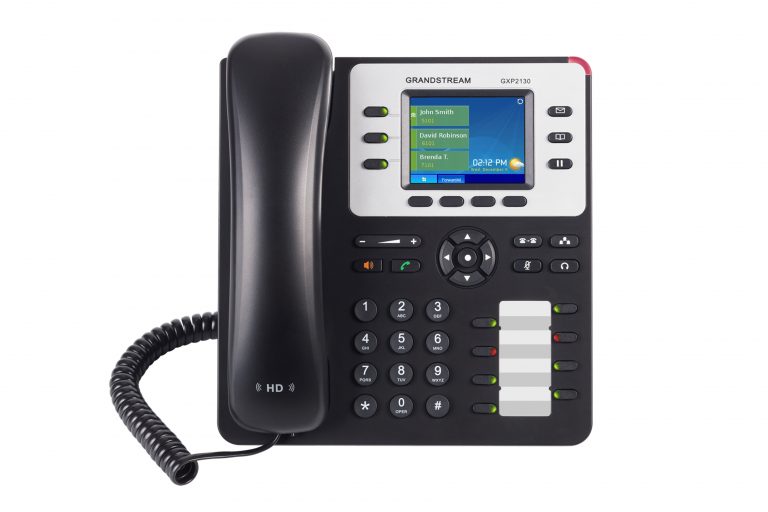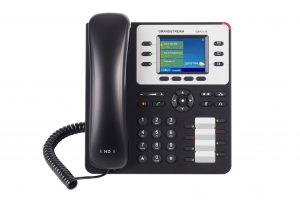 A standard-but-powerful High-End IP phone that gives unprecedented flexibility and call control to a desktop. The GXP2130 v2 gives users the ability to easily monitor and control medium to high incoming call volume while providing an intuitive user experience.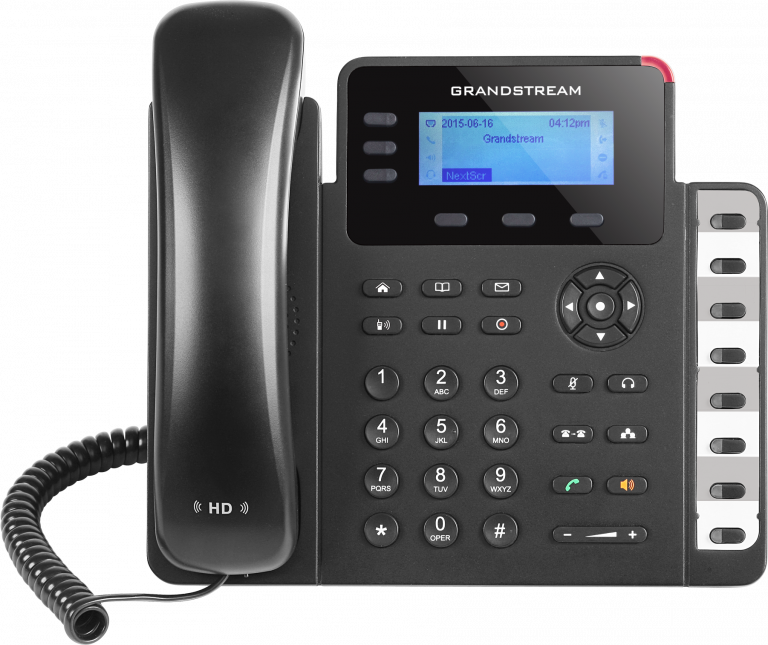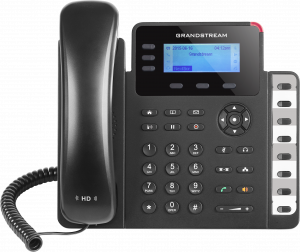 Our most powerful entry-level Basic IP phone, the GXP1630 delivers an effective communications platform for access to quick call control. Delivering a vibrant and clear user-interface, this device is a perfect solution for those who handle low to medium call volume and require access to key call efficiency functionalities.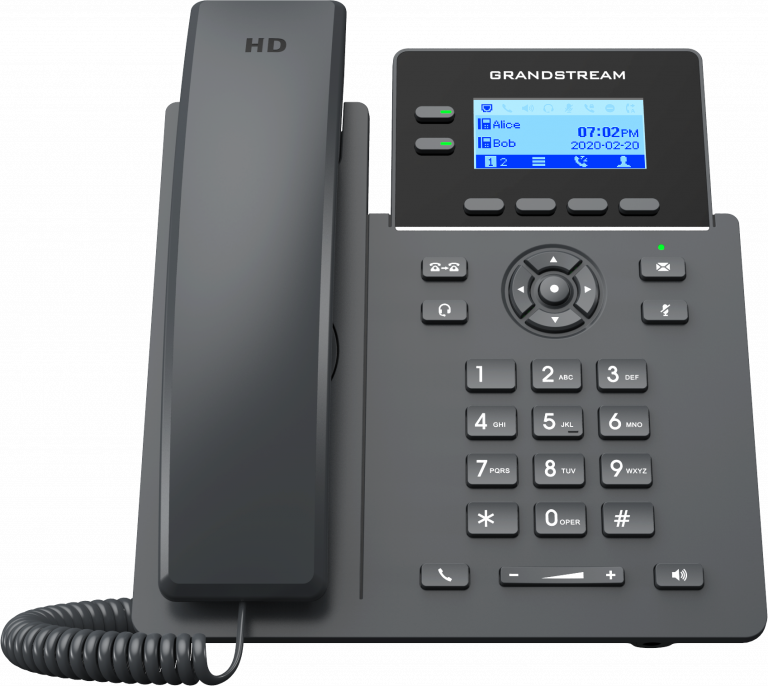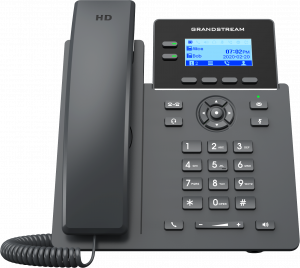 An essential 2-line model designed with zero-touch provisioning for mass deployment and easy management. It features 5-way voice conferencing to maximize productivity, integrated PoE on GRP2602P, Wi-Fi support on GRP2602W, and is supported by Grandstream's Device Management System (GDMS). Built for the basic needs of on-site or remote desktop workers the GRP2602 offers an easy-to-use and easy-to-deploy voice endpoint.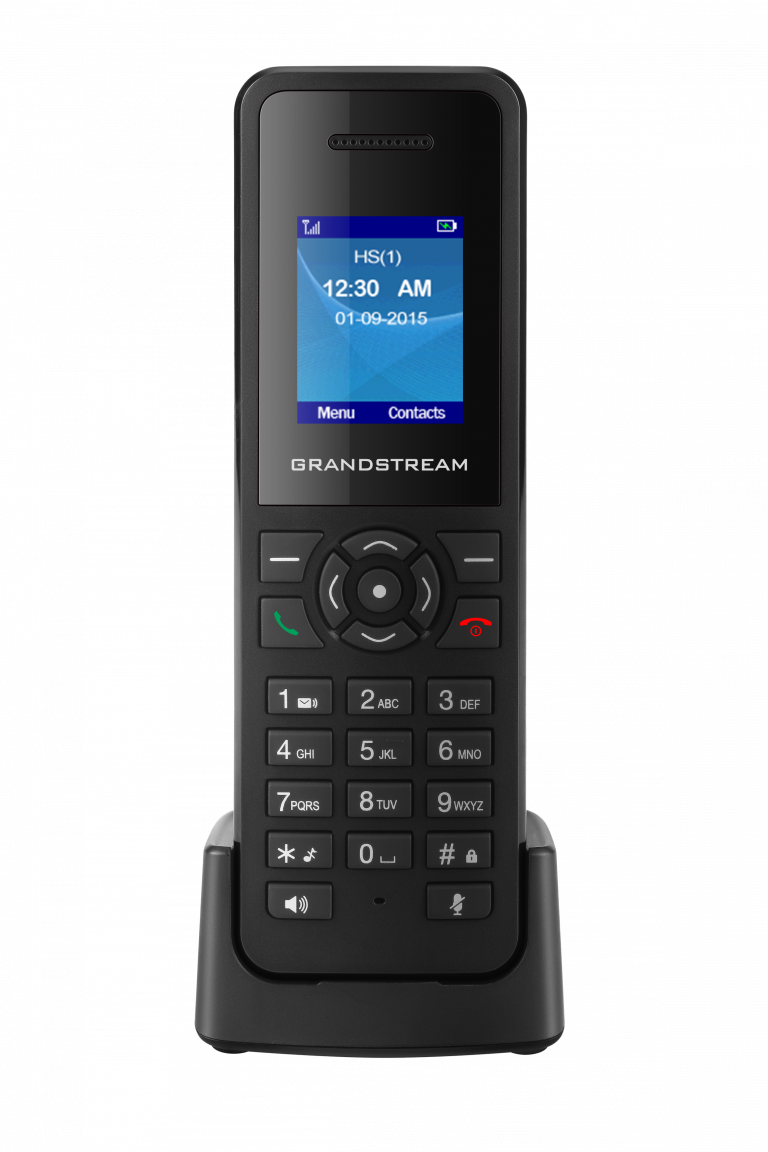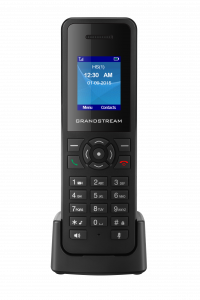 Utilize mobility and call efficiency to increase productivity throughout any communications network. The DP720 mobile DECT handset is the perfect solution for any business, warehouse, retail store or residential environment. It is supported by Grandstream's DP750 DECT VoIP base station.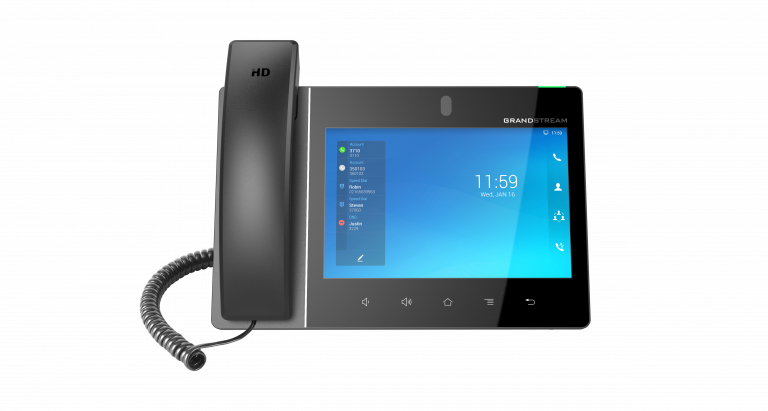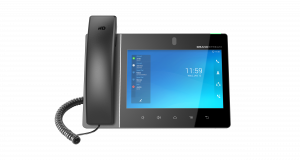 The GXV3380 is a powerful High-End Smart Video Phone for Android that combines a 16 line IP phone with a multi-platform video collaboration solution and the functionality of an Android tablet to offer an all-in-one communication solution. It is the ideal desktop device for busy professionals and executives and also offers a powerful yet cost-effective device for any conference room.
Looking to purchase a Grandstream product?
Send us a message containing information about the product you wish to learn more about. One of our product experts will contact you right away to assist with getting you set up with your new grandstream phone. 
Need a VoIP Phone System?