OneLink for Insurance Agents
Insurance work can get pretty complicated. You've got to keep track of customer details, make sure your team is on the same page, manage commissions, and a whole lot more. Good news: OneLink by Intruity Corporation has got you covered. This tool is built just for insurance agents, and it's packed with features to make your life easier. Let's break down why OneLink is such a game-changer.
Know Your Customers Better
OneLink is a game-changer for keeping your customers happy and loyal. With its cloud-based Client Management System, you can easily dive into past interactions and preferences. This advanced dashboard lets you thoroughly understand your client's needs and effortlessly anticipate what they want next.
The result? Enhanced customer satisfaction, stronger loyalty, and valuable referral opportunities. Simply put, OneLink helps you offer your customers exactly what they're looking for, making them more likely to stick around.
Managing a team isn't always easy, especially when everyone's busy. OneLink lets you check in on your team in real time. You can chat, see what they're up to, and give them tasks—all in one place. Everyone knows what they need to do, and that makes your whole operation run smoother.
OneLink provides features to easily manage and assign team or individual campaigns, tasks, and meetings. It also allows you to track compensation, licensing, and push communications. The platform is designed to work from anywhere, enabling seamless communication and task management across devices.
No More Commission Headaches
Let's face it: repetitive tasks are a drag. That's where OneLink shines. It automates those tedious parts of your job you'd rather skip. From sending out personalized drip email campaigns to setting up automated call campaigns, OneLink takes care of it.
Even team management gets easier; assign tasks and track performance without lifting a finger. Plus, it helps you manage your leads more effectively, sorting them and assigning them to the right team members automatically. With OneLink, you get to focus on what really matters—growing your business.
OneLink has a built-in Commission System that streamlines the process of tracking and managing commission payments. This includes automatic payment reminders, convenient storage of commission data, and monitoring of chargebacks.
You can also generate invoices and perform other related tasks with ease and convenience. It's all there, so you can focus less on paperwork and more on selling.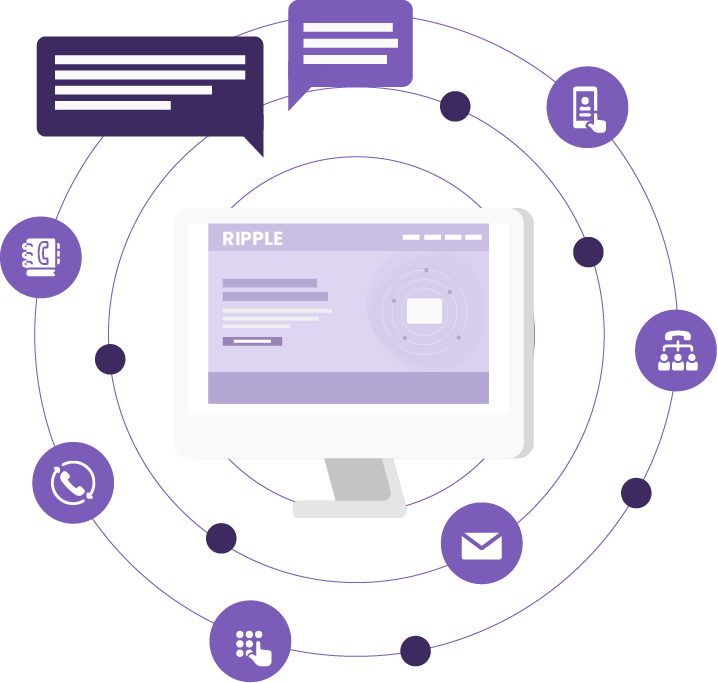 Looking to ramp up your sales? OneLink has got your back with its Call Center Capability. Forget manual dialing; this feature automates your call campaigns. And it doesn't stop there. When you pair it with RIPPLE, OneLink's business telephone solution, you unlock a suite of powerful tools.
You get automated call recording and storage, so you never miss a detail. Plus, real-time call reports help you track your team's performance on the fly. In short, OneLink makes managing calls a breeze, letting you focus on closing deals.
It's time to turn more leads into loyal customers. OneLink has you covered with its top-notch lead management features. Say goodbye to cold calls; its automated call software and predictive dialing technology get you right to the people who are interested. But it doesn't stop at calls.
OneLink also offers personalized drip email campaigns to keep potential customers engaged. And if you're into data, you'll love the real-time tracking and analytics that help you fine-tune your strategies for maximum impact. With OneLink, managing leads isn't just easier—it's smarter.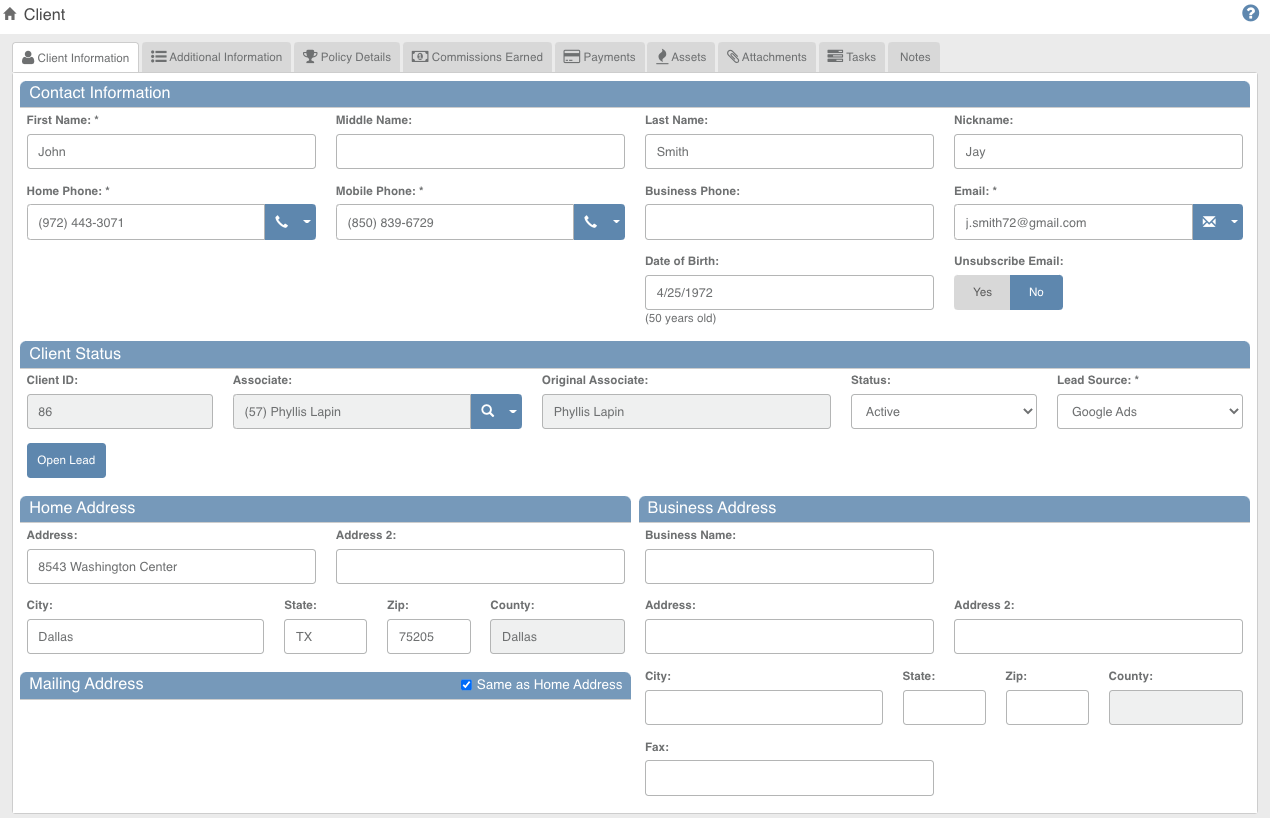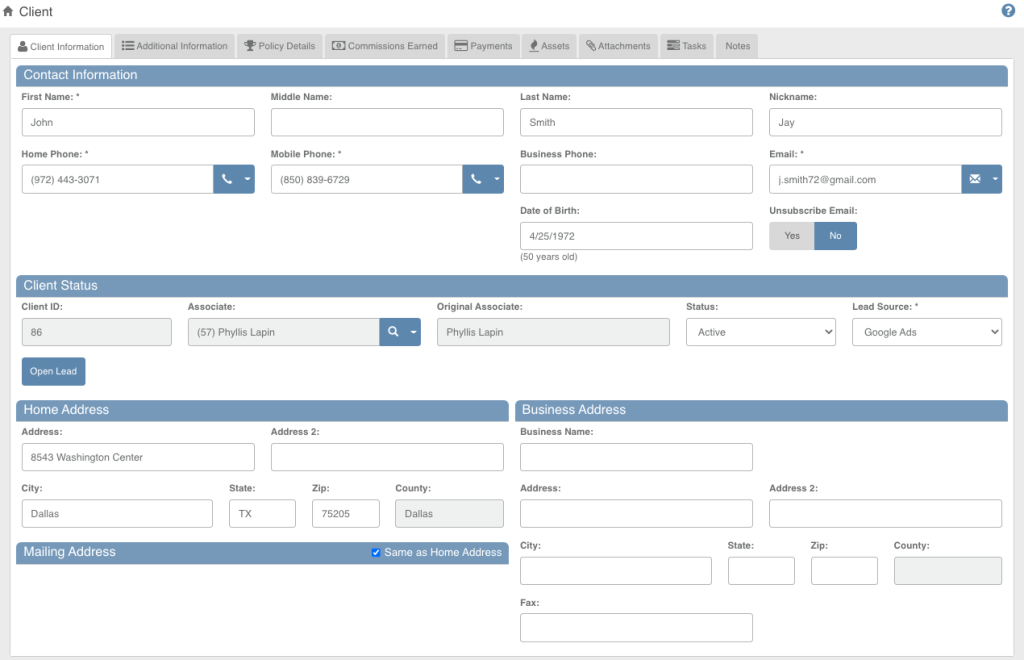 OneLink by Intruity Corporation is a tool every insurance agent should have. From getting to know your customers to automating everyday tasks, it's built to make your work easier and more efficient. So, if you want to keep your customers happy, your team organized, and your sales rising, OneLink is exactly what you need. Start your FREE TRIAL at intruity.com and see for yourself why people are making the switch!