Find the Best AMS & CRM for Your Insurance Agency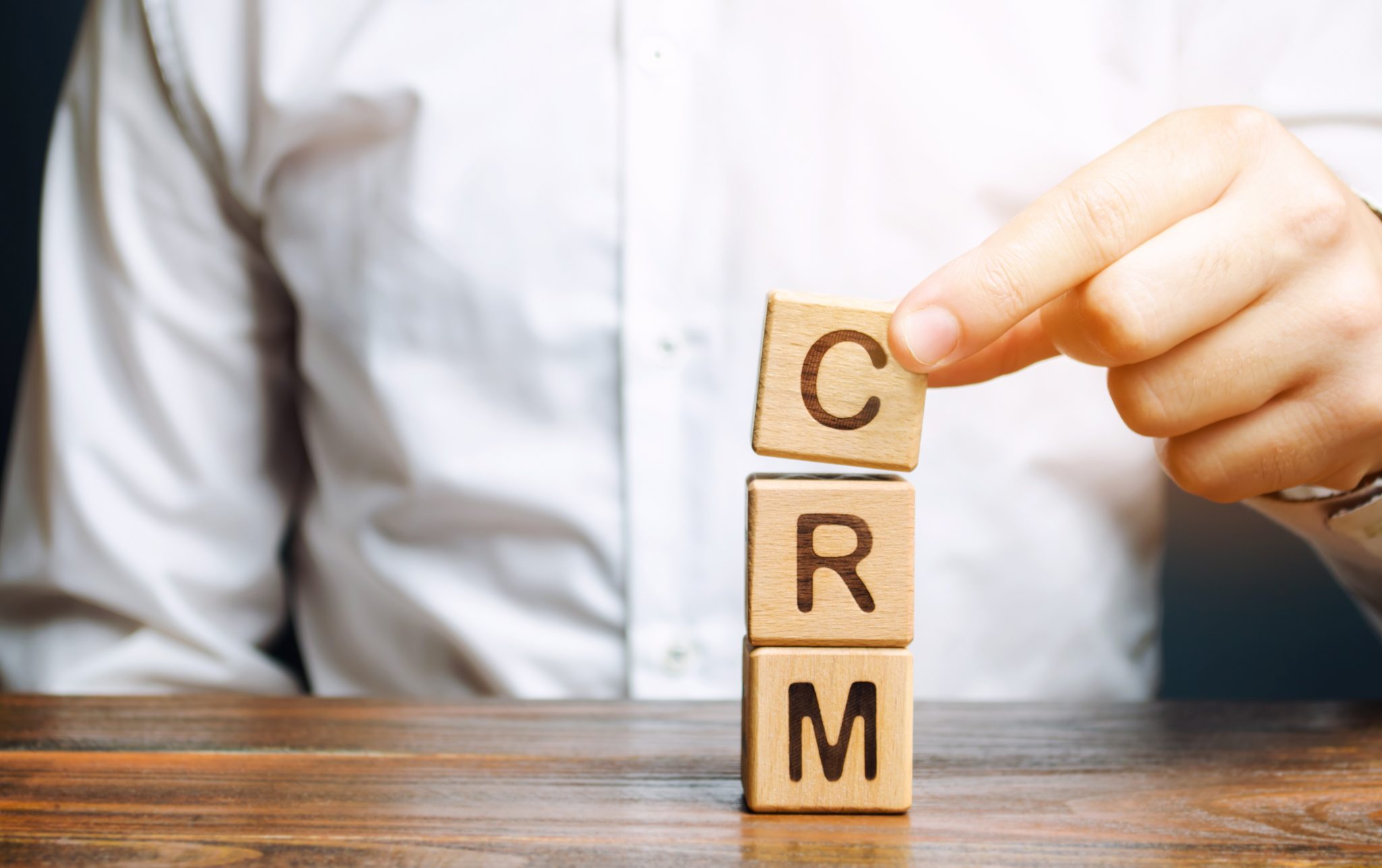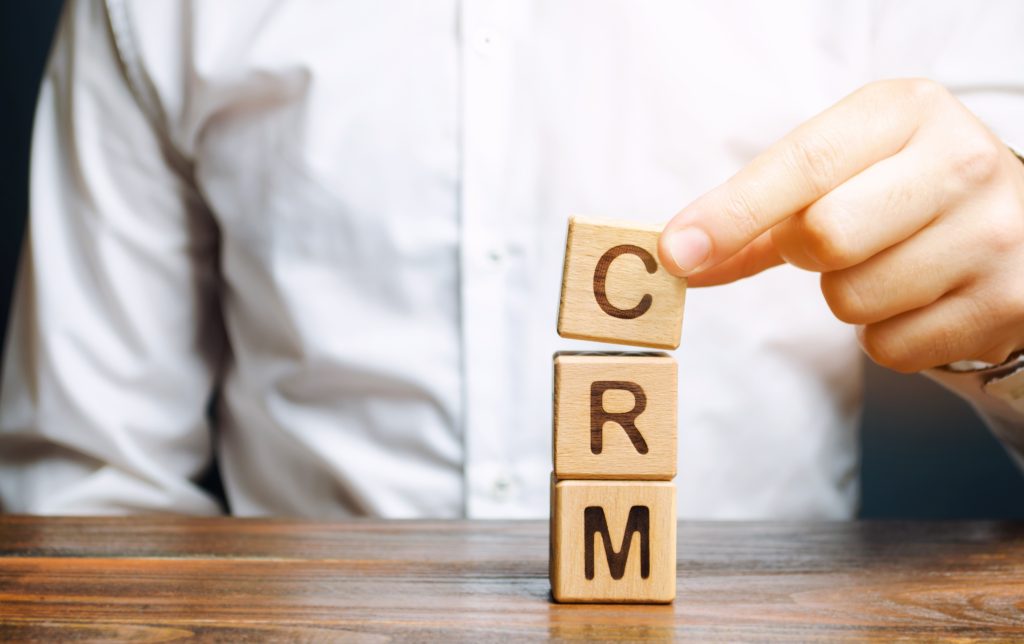 Are you utilizing an AMS/CRM to streamline your agency's operations, increase your team's productivity and grow your revenue?
When it comes to searching for an Agency Management System (AMS) or Customer Relationship Management (CRM) system, you can quickly become overwhelmed by all the solutions that are offered. 
Your business is built on building meaningful customer relationships and retaining them for maximum profitability, so it is crucial to find systems that will fit your business model and allow you to gain a significant return on your short-term and long-term investment. 
When looking for the right systems solution partner, it is best to prioritize the features that are important to your agency's growth objectives.
What is an Agency Management System?
An agency management system is a software-as-a-service (SaaS) program that assists insurance agencies in organizing and running their business more efficiently.
An AMS program can assist your business with operations, reporting, commissions, sales metrics, and more. These programs may also have some marketing capabilities, but typically nothing too in-depth. An AMS system will improve the effectiveness of your agency and help you identify which day-to-day processes are promoting or hindering your business growth.
What is a Customer Relationship Management System?
A customer relationship management system is software that connects all of your customer data to one hub. This lets you nurture clients and leads, speed up your communication process, and help you protect your customer's data.  
Utilizing a CRM system allows you to organize and track your sales funnel, and to keep track of every customer interaction that you or your team have. CRM programs also typically have advanced marketing and automation capabilities to assist in your business development and outreach.  
What are the benefits of using an AMS/CRM?
Just like insurance sales, a CRM system is customer-centric. With an efficient CRM system in place, you can automate your agency's day-to-day operations and focus on the things that matter: customer care, retention, and revenue.
With an effective AMS system you will have access to analytical and reporting features, that will allow you to monitor your employees, customer base, day to day operations, and push raw data out in understandable metrics to help you run your business more effectively.
Data and Reporting
Gain insights into your customer base and discover new ways to better serve your clients. Analyze your data to pinpoint customer service issues and determine the best resolutions for adapting to any negative common trends. Additionally, track what creates customer best practices and double down on that activity, conduct training, and reward those that show quality performance and overall employee improvement.  
Collecting and analyzing customer data will help you truly understand your customers and anticipate their needs for higher retention, and customer satisfaction, alongside monitoring your own internal activity.  
Lead Tracking
Lead tracking is a key practice to implement to increase lead generation and conversion rates for your company. Knowing where your leads come from and the actions they take while they progress through the sales funnel will provide you with a better understanding of your audience and increase your agency's closing rates and overall profits.  Lead disposition data is the key to maximizing your lead ROI.
Positive Customer Service Experiences
Keeping accurate records of all customer interactions (emails, calls, texts, and even life events) will assist your team in providing an excellent customer service experience. Collective data brings whoever is helping your client up to speed on any interactions both positive and negative, that a customer has previously had with your company, allowing you to provide streamlined quality service. Top-notch customer service is a definitive and measurable growth aspect of your business that will truly set you apart from any competition.
Marketing Capabilities
Increase your marketing and cross-promotional advertising with CRM automation and move leads through your sales funnel, retain more business and obtain more referrals than ever before. A CRM system allows you to build out robust customer journeys and provides each customer with a curated unique experience. Additionally, you can automate your retention and cross-promotional marketing strategies on action-based triggers, saving your agency valuable time and money.
What are the pros and cons of each CRM/AMS program?
An AMS or CRM system is a huge investment of time and money for your agency, so it is essential to select the right program upfront.  Choosing the wrong systems will cost you time, money, and worse yet customer relationships and opportunity.   
We researched several CRM and AMS options that exist in the Insurance Tech market-space and found the top features, benefits, and drawbacks of each so you can make an informed decision.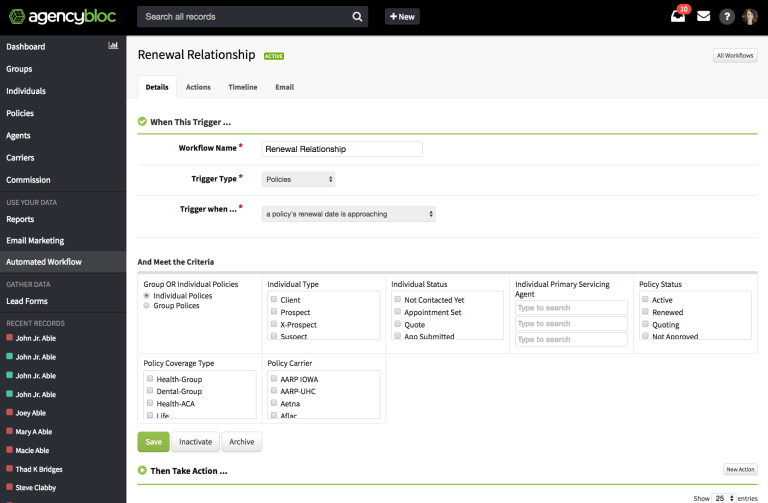 Top Features
Life & Health Insurance Policy Management
Activity Management and Tracking
Document Management
Sales Forecasting
Performance Metrics, Reporting/Analytics, Sales Reports
Commission Management
Benefits
User-friendly and easy to learn
Customer service is responsive
Pre-set templates for agencies
On-demand training tools
Customizable
Drawbacks
Too much customization can lead to confusion when setting up the program and cause issues if fields aren't set up properly
For life and health insurance it can be limiting

The sales dashboard is often not customizable to your team's specific needs

Users have experienced difficulty with program integrations
Additional system feature costs add to monthly costs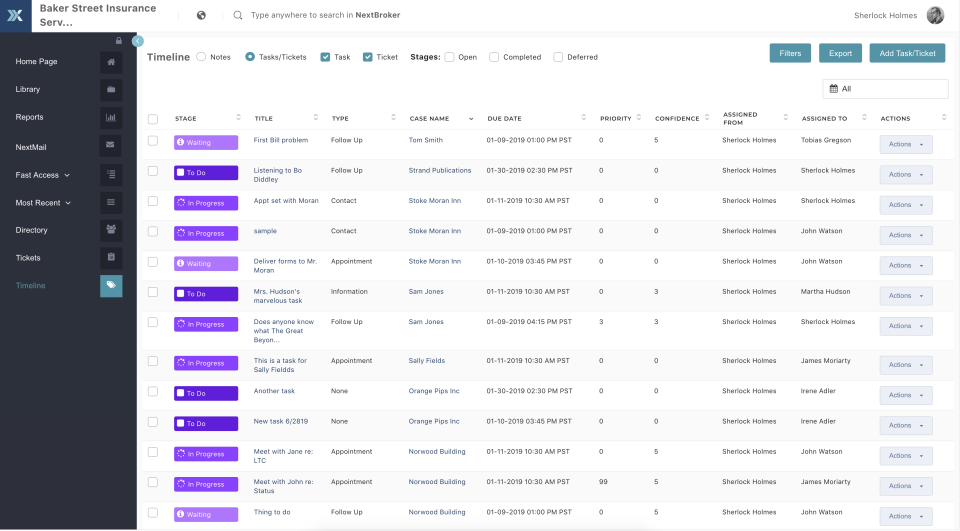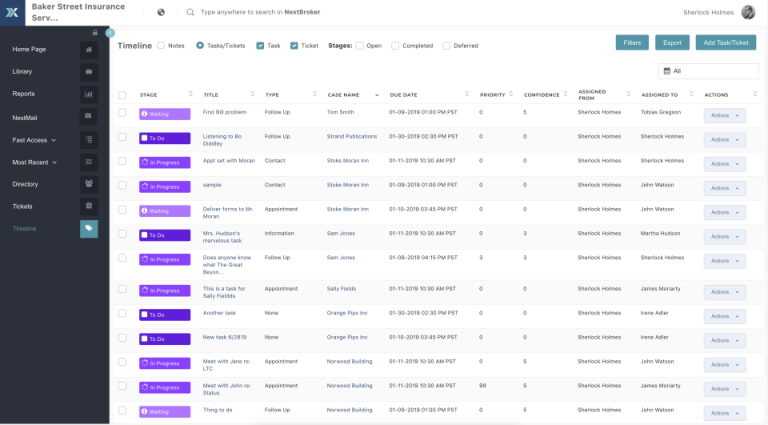 Top Features
Life & Health Insurance Policy Management
Customizable Fields and Templates
Sales Pipeline Management
Reporting and Analytics
Data Import/Export
Document Storage
Commission Overrides and Statements
Benefits
Very user-friendly
Responsive and fast customer service
Prospect, client, and carrier information all in one spot
Accurate commission tracking
NAHU member discount
Drawbacks
Frequent updates that can cause confusion
Less control over default settings

User interface can be complex

Additional system feature costs add to monthly cost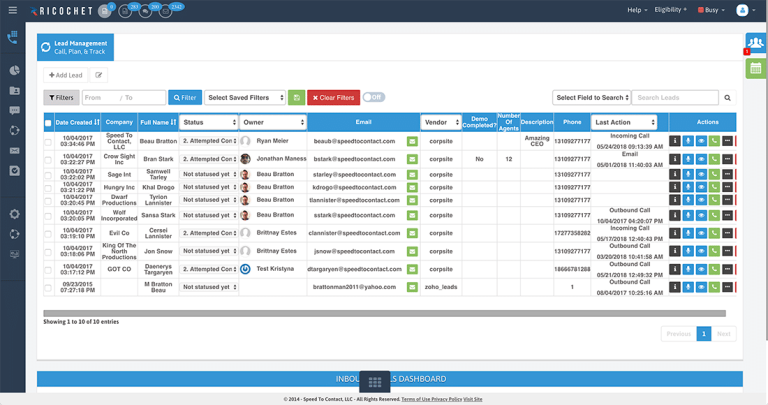 Top Features
Activity Dashboard
Contact & Lead Management
Reporting & Analytics
Predictive Dialer
Live Chat
Call Recording, Routing, Scripting & Transferring
Benefits
User-friendly experience
Auto-dialer capabilities
Easy to learn
Drawbacks
No mass assignment of leads
No mass updating or deleting of leads which increases time spent manual updating
Basic reporting and data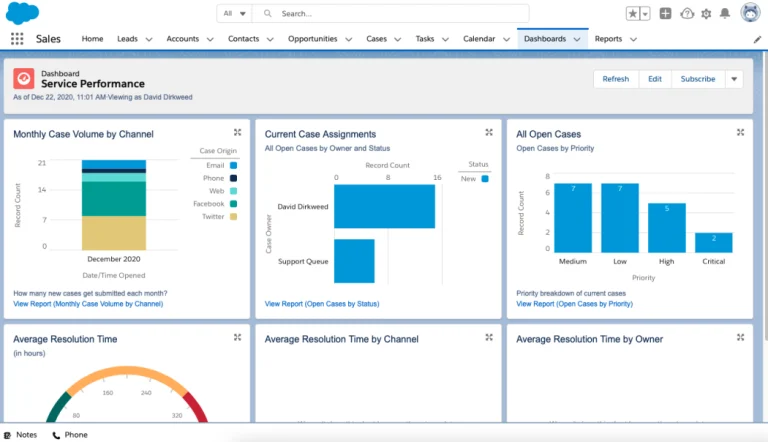 Top Features
Lead and Contact Management
Performance Metrics
Sales Funnel Tracking
Task Scheduling
Project Management
Benefits
Provides tools that help agencies better connect to their customers
Allows you to manage and maintain account and lead level data that are connected
Easy storage of documents
Intuitive reporting
Customizable dashboard depending on the role in the agency
Ability to build out landing pages
Drawbacks
Costly

Customer service is not as streamlined due to their size

Not built specifically for the insurance industry and could require programmers to customize your system to fit your specific needs

May need programmer support for migrating data, which can add to total costs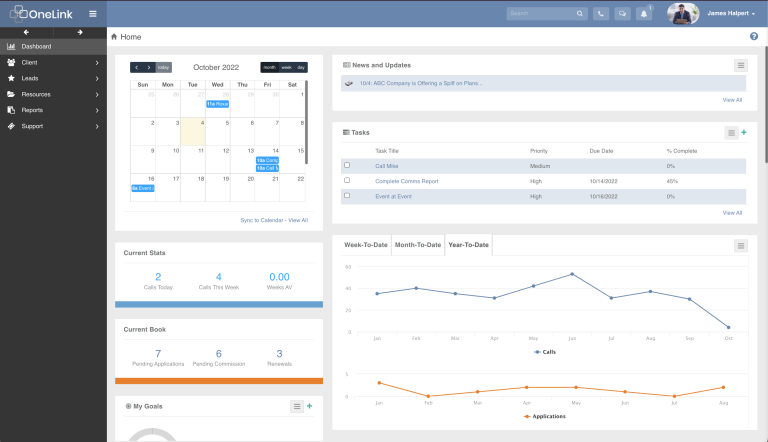 Top Features
Specializes in Life, Health, and Medicare
Robust Analytics and Reporting
NIPR Database Integration
Automated predictive dialing
Custom Email/Text Marketing Campaigns
Team Management – track compensation, downline, licensing, and documents
Automated Commission Processing
Built-in Video Conferencing
Benefits
Fast, Cloud-Based solution that puts everything at your fingertips
Import leads from different sources and connects to an autodialer system for your sales team to make efficient cold calls
Ability to generate simple to complex reports about your business and its performance
Built specifically to support insurance agencies
All plans support unlimited contacts
The ease of use for the end user – an agent can be taught the lead system in 30-60 minutes.
Comprehensive commission program to customize for your agency
API capabilities 
Open line of communication with support, always looking to make new developments for the end user
Drawbacks
Customer service support is only available through phone and email
IVAN integration is currently unavailable but will be coming soon
User interface is not flashy and straight to the point
Don't settle for a CRM that won't meet all your agency's needs!
Intruity has developed a customizable all-in-one solution that has served thousands of users over the past decade. 
OneLink is next-generation cloud-based software that's been designed specifically to meet the needs of insurance agencies.
Take full advantage of OneLink AMS & CRM capabilities to communicate with customers across multiple channels and build strong relationships. Use automated communications, and built-in customer management to help your team stay efficient while outperforming the competition.
Experience the product first hand— schedule a Discovery Call today at www.intruity.com/OneLink.