5 Ways to Increase Agency's Sales Referrals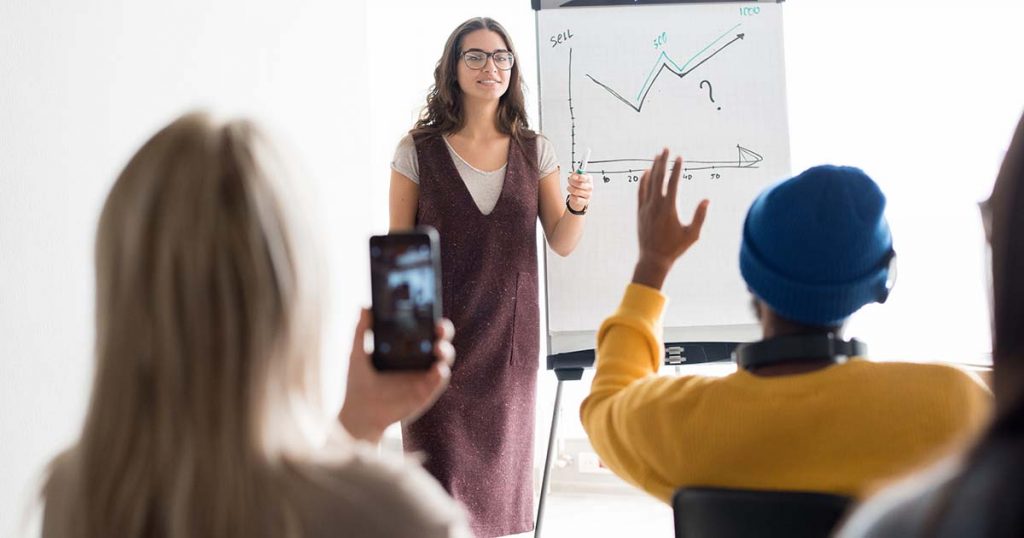 Are you utilizing your current customer base as a lead source?
Referrals are the easiest and most inexpensive way to generate new leads for your insurance agency. Your current customers are your agency's biggest advocates and when approached correctly, can turn into your biggest and most profitable lead source.
Referrals are more likely to result in a sale than any other lead source—tap into your current book of business for a significant ROI for your agency. When your client's refer your company to a friend or family member, it means they trust your agency, and that is the biggest win.
With the proper tools and place and by implementing some standard best practices when it comes to referrals, your agency will be able to increase leads and close more sales.
Start a Referrals Rewards Program
A rewards program will have little to no cost, but have a huge ROI for your business. Starting a referral rewards program will motivate current clients to send business your way. Offer any clients who send you referrals a gift card or small gift, this will help build loyalty and turn your current customers into your agency's biggest advocate.
Using a CRM program will help you track your lead sources and allow you to give credit to the right person for the referral.
What good is a rewards program if no one knows about it? So make sure you get the word out—do this through marketing in your email signature, social media or word-of-mouth. Take the work out of referrals for your current customers to get the word out to family and friends by creating simple email templates they can use to connect you with new business.
Don't forget to send a personalized thank you to anyone who sends you a referral. When your clients feel like you appreciate them, they will send more referrals your way.
Provide Great Customer Service
Top-notch customer service will truly set you apart from the competition. Clients will notice when you go the extra mile and are more likely to send you referrals and recommend you to their family and friends.
Excellent customer service begins with personalization—it allows your customer service team to provide tailored solutions that meet your customer's individual needs and preferences. A Customer Relationship Management (CRM) system will help you take your customer service to the next level. A CRM system keeps track of all interactions someone has with your agency and will assist your team with troubleshooting any issues that arise in a quick and efficient manner. Every interaction with your company is a chance to leave a positive impression that could lead to sales referrals.
A CRM system also helps you track any negative experiences customers have with your company, which could make certain accounts a bad referral source.
When you provide top-notch customer service, your clients will feel confident in your ability to take care of their friends, family and colleagues and send referrals your way.
Train Your Sales Team
No one wants to be pushy or irritating when it comes to asking for referrals, but training your team on when to ask and how to ask is crucial for your agency's success.
It's easy to get used to day-to-day communication over email and text, but the best way to ask for referrals is face-to-face or over a phone call. When you ask for referrals in-person, people are more likely to give you an answer than over email.
If you have a sales agent who is great at asking for referrals, you could record their sales calls using a VoIP system and upload it to your CRM as a training resource for the team.
Try hosting a sales competition for your team and use a CRM system to track referrals and provide a reward to the agent who has closed the most cases.
Once your team starts seeing the benefits of asking for referrals, it'll become part of their standard practice, and they will never forget to ask.
Partner With Other Local Professionals
When you establish yourself as the insurance expert in the community, you become the local resource for the community. Community members will reach out to you with their insurance needs and questions. This will open up several opportunities to partner with local experts who can send referrals your way.
Aim to partner with local lawyers, attorneys, financial planners and accountants. These professionals are trusted advisors for their clients, and they work with businesses that may need an insurance agent down the line. Having a good working relationship with other local experts allows a mutually beneficial arrangement for both parties involved.
Make sure to carve out time in your busy schedule to attend local networking events, chamber of commerce events to open up the door to new business opportunities.
Use Data to Identify Ideal Referrals
Tracking the ROI on referrals helps your agency create the ideal referral candidates. When you know your ideal referral candidate, it allows you to ask your current customers for a specific person who matches certain criteria, narrowing down the leads pool and providing you with more quality leads.
A CRM system can help you track leads through the sales funnel and use data to create a persona of your perfect lead. You can determine what types of leads close the quickest, are the most profitable and have the highest rate of retention.
Increase Sales Referrals with OneLink
Operate your insurance agency with one CRM & AMS that manages commissions, tracks licenses, automates marketing and provides sales analytics — all in real time and accessible from anywhere. Track ROI on referrals and identify top lead sources with OneLink. Utilize the latest customer relationship management technology to provide a seamless interaction with new and existing clientele.
Take full advantage of OneLink CRM & AMS capabilities to communicate with customers across multiple channels and build strong relationships. Use automated communications, and built in customer management to help your team stay efficient while outperforming the competition.
Experience the product first hand— schedule a free demo today at